The LCC is composed of three interrelated thematic areas: interpersonal communication, intercultural communication, and organizational communication. The core Network researchers have significant experience in the three areas.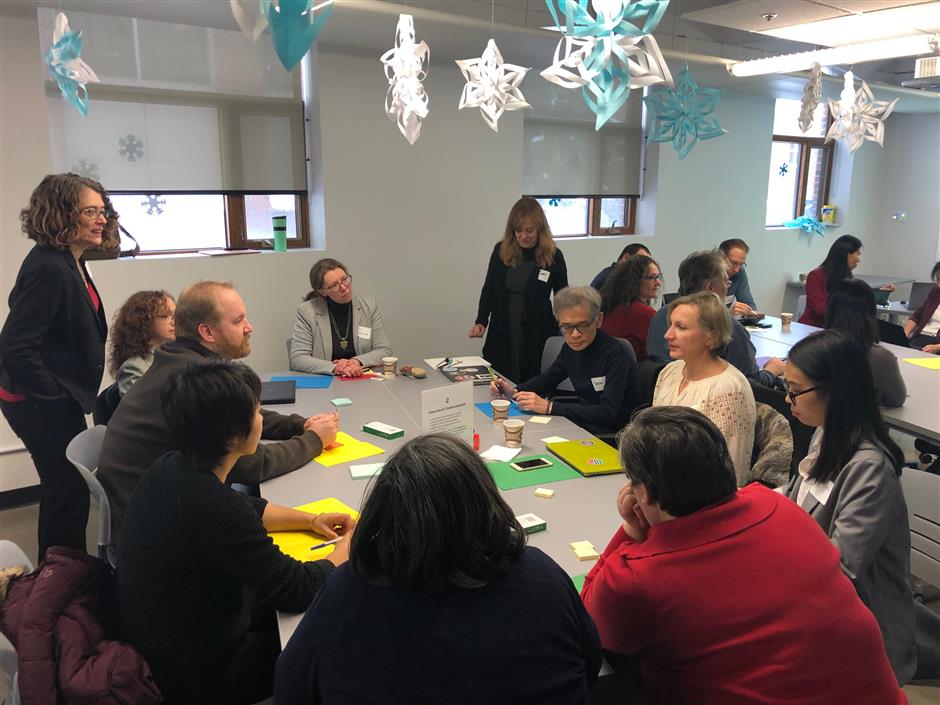 On January 24th, 2020, the Language, Communication, and Culture (LCC) Signature Area Network held its launching event, a roundtable discussion. The Roundtable focused on networking, sharing research ideas, and communicating possible future events. Twenty-eight researchers from 10 departments attended the event.
During the event, the leadership team members introduced the three themes of LCC: interpersonal communication, intercultural communication, and organizational communication. It was followed by a roundtable discussion to explore how the research interests of participants relate to those three themes. Under the theme of interpersonal communication, researchers exchanged their ideas with regards to language choice, ideology and identity displaying along with communication, multimodality and non-verbal communication, and the use of language in everyday conversation. The discussion related to intercultural communication brought up the following key ideas: inter- and cross-cultural similarities and differences, using and learning a second language, acquiring a culture in a new environment, and how a new culture influences newcomers' identity. With regards to organizational communication, researchers discussed the identity/identities of organizations, organization as a facilitator of culture, and how language is used between different levels of an organization.
In addition to sharing their research interests, participants also suggested several possible future events that LCC could organize, including but not limited to research method workshops, research presentations, and networking events. Based on the suggestions, LCC has decided to organize a networking event for Bilingualism and Multilingualism on April 14 2020 and a Graduate Workshop on research methodologies and tools in late-April.